"It's like a little art piece in real time."
"Like nothing I've ever experienced before."
"Loved the interaction among strangers."
"Different every time and lots of fun."
More feedback »
---
No thinking, just doing.
TERP in action: http://youtube.com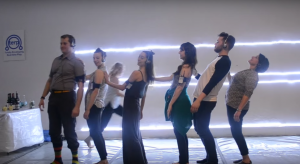 ---
---
During quarantine, we came up with something else.
Press play. React.
Engage in mindful fun.
Like a brain teaser for your mind AND body.
Playlist of 20+ movement snacks: http://youtube.com
This can be done in any space, indoors or outdoors. Listening through headphones is more personal, but a speaker also works.
---
Featured Experiment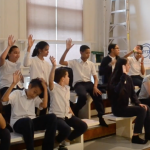 Title: Boost Students doing real-time
Date: Wednesday June 8, 2016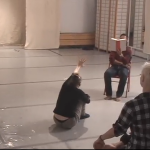 Title: Birthday Party
Date: November 2, 2008
Visit the Terp Lab »