As a start-up, our team at TERP® Corp is organically growing, allowing us flexibility to move in any direction. Our advisory board rounds out the team with advice from established experts in their field.
TERP® Corp:
CEO/Founder: Patrice M. Regnier
Project Manager: Jen Roit
Marketing Manager: Ylva Rahm
Board of Advisors:
Tom Gruber
Allan Fanucci
Parvathy Bhaskaran
Biographies
Patrice M. Regnier is the inventor of the TERP® System. She has choreographed, directed and produced over 200 performances and events in venues such as the Joyce Theater and Alice Tully Hall in New York, the Châtelet Theater and the Avignon Festival in France, and the Opera House in Cologne, Germany. Her choreography has been commissioned by theater and dance groups in the US and Europe. Ms Regnier's work for film and television has been broadcast nationally in several countries including France, Japan, Russia and the US. She is founder of three entities – ARTeam, an association of art and technology experts; Human Development Productions, a film and video group; and RUSH DANCE inc. Ms Regnier's awards include first prize for Art de Synthese from Paris Cité; double prize winner at the International Choreographer's Competition; and the Clark Center Award. She is a graduate of the Juilliard School and has been creative consultant for several companies including Interval Research Corporation. Her work with bodies and technology includes the first ballet that integrated 3D human movement computer animation (not motion capture) with live performance and incorporating a broad range of custom electronic special effects and robotics into live performance. For several years she has been developing the TERP® System for designing and choreographing unrehearsed group pieces. She continues this work today. Having written three novels, presently she is writing, choreographing and directing 4 television programs that marry situation comedy, virtual environments and dance. Her documentary, Moving Gracefully Towards the Exit, was recently completed in May of 2011.
---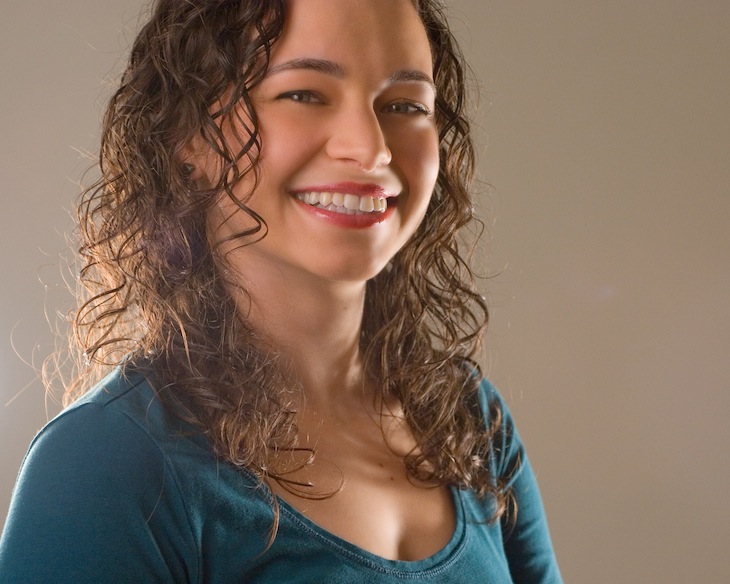 Jennifer Roit serves as Project Manager for TERP® Corp. Born and raised in Silicon Valley surrounded and inspired by the many startups, she has been gearing up for a career blending movement and technology. To that end, she attended NYU and graduated with a BFA in Dance with a minor in Computer Science. While at the university, she worked in the various departments of NYU's ITS. Having graduated, she used her tech skills to work behind the scenes to help make the companies she performed with stronger and more successful. From co-founding Degree Dance Collective, a non-profit for recent graduates from dance programs at universities, she learned much about funding, networking, and budgeting. She has also worked on various technical committees and acted as project manager for various independent projects, such as the Bushwick Food Co-op and a widget for dance scheduling. She has worked for Patrice as a technical assistant and a TERP® Operator for the last 7 years, and continues to manage the various projects currently in development for the TERP® System.
---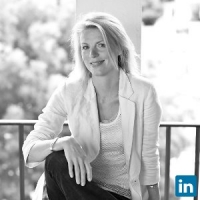 Ylva Rahm has fifteen years of marketing and branding experience and has worked as an independent marketing consultant in Europe and the US since 2006. Before that she spent several years in Rome, working for Telecom Italia Mobile, where she planned and managed both domestic and international campaigns and initiatives within marketing, branding and advertising. She led the communications team building the brand for the FreeMove alliance, a collaboration between Orange, T-Mobile, Telefonica, Telia-Sonera and TIM, building a joint roaming offer targeting multinational corporations. She has set up the marketing organization for US companies in Europe and worked for European companies expanding into the US market. She has managed a variety of projects in diverse industries, with multicultural teams, but with focus on telecoms, mobile media and new technology. She enjoys exploring new media, believes in the importance of social networking and is generally curious about new trends on- and off-line.
---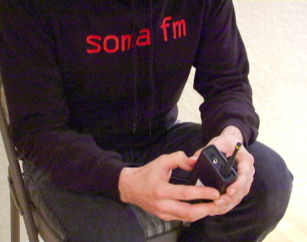 Jesse Lackey is freelance electronics designer and software engineer in New York City. With 15 years of experience, he has worked on projects ranging from $5 blinking toys to multi-million dollar Windows C++ applications. A Cornell graduate with a double major in computer science and electrical engineering, he has expertise in:
Portable/Low-power electronics design
Embedded systems
C/C++ programming for 8-bit microcontrollers through Pentium processors
Audio recording and electronics design
3D graphics algorithms
Linux programming and system administration
Windows programming and system administration
---

Eric Singer is a Brooklyn-based musician, artist, engineer and programmer with 20 years of arts and multimedia programming, engineering and performance experience. He holds a BS in Computer Engineering from Carnegie Mellon; a Diploma in Music Synthesis (magna cum laude) from Berklee College of Music; and an MS in Computer Science from New York University. He has performed and lectured throughout the world with electronic musical instruments, as well as touring and recording with many bands on tenor, alto, and baritone saxes. He is a founding member of the Brooklyn-based arts collaborative The Madagascar Institute, and he has contributed to many of the group's spectacular projects in addition to reaching the semi-finals with the MI-originating team "The Brooklyn Benders" on The Learning Channel's "Junkyard Wars" television show. He is also the founder of LEMUR (League of Electronic Musical Urban Robots), a group of artists and technologists creating robotic musical instruments. In addition to directing LEMUR, he currently works as an independent Arts Engineer and Consultant.
---
---